Super Junior had just released a new music video featuring another non-Korean musician, Reik. This is their third Latin-inspired feature song following Mamacita and the latest Lo Siento (featuring Leslie Grace). This is also Ryeowook's first music video after his discharge from the military. Currently, 8 of the 11 active Super Junior members can be seen in the music video: Leeteuk, Heechul, Yesung, Shindong, Siwon, Eunhyuk, Donghae and Ryeowook.
The video teasers that they released prior to the music videos were enough for me to realize that they were already gonna do collaboration with another Spanish musician. I feel like they're definitely riding in their newly ignited popularity within the Spanish-speaking ELF community. Reading through their comments that I couldn't understand, I think it's safe to say that most of them are excited and hyped up with the new music that Super Junior is releasing with another Spanish singer.
When the music video came out, I actually already listened to the song itself on Spotify. I couldn't stop myself and I had to jam with it. I had to stop myself from watching the music video because this is Ryeowook's comeback and I have to make it special. Ryeowook has always been one of my fave members because of his variety show guestings. Anyway, I decided to film everything!
---
REACTION
If I was just watching it alone, with no camera, I would have just shut up and savour the moment. But I wasn't, so I had to say my first impressions and random comments.
One of the things that really surprised me about this music video is the appearance of Kim Heechul! I remember seeing a news a while back about him not being able to participate their filming in Macau because his injury had been hurting him. His leg injury is something that most kpop fans know as this is one the reasons why he had to only dance at near end of their songs or not participate at all. In one of the live versions of their hit song Sorry Sorry, he had a drum solo instead of dancing with the group. As he is older now and due to performing, I don't think his leg has healed as well as it should which prompted him to take a step back from this comeback. But lo and behold, our great princess is in the music video! He did not dance or anything but just seeing his presence in the music video is enough for me.
The dance is not as flashy as most current boy groups. Maybe because they're of the 2nd gen and definitely older. However, looking back at their previous MVs, they really didn't have a very flashy dance steps but more on dynamic formations (we'll leave the jumping around with SHINEe). However, Super Junior had always had that cool, gentlemanly feel to them which really aids them as they dance coolly to this song. They've always had the vibe of just chill and energetic at the same time which coincides with the whole feel of the song.
The band Reik is also a great partner to Super Junior. The singer's voice did not feel foreign in comparison to the members of the group. The way he sounded felt like it really belonged and not something that they forced just to have someone sing the Spanish parts.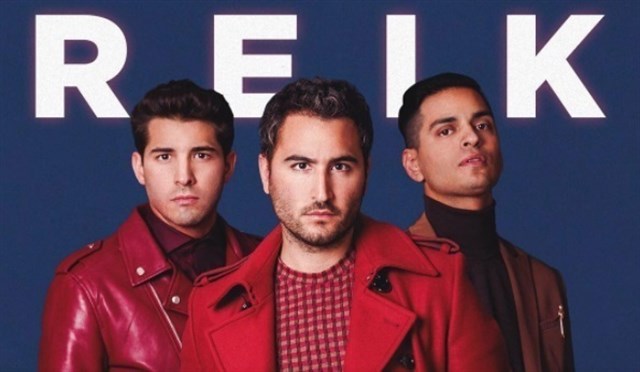 The music video is a visual fireworks. Different colours, scenes, dancing, flashing lights. My favourite scenes had to be the ones where they danced with some back up dancers. Because of the back-up dancers, it made me remember the time when there were 13 of them dancing on stage. The scenes looked crowded and it brought warmth to my heart.
---
Next time though, I'm really hoping that Sungmin could participate. He's been gone for so long and it's time for him to make some comeback. A lot of ELFs love him anyway and many would fight for him and his right to be in the spotlight.
One More Time (Otra Vez) by Super Junior is definitely a song that would make you dance and jam to. It's a Latin music-inspired song that everyone should give a try and listen to.